Black Friday may be over but your sales events don't have to be!

Designed to run massive WooCommerce Sales events like Black Friday and Cyber Monday, this plugin works all year round!
You only need ONE PLUGIN to run your WooCommerce sales events.
Schedule sales events by date and time
Group deals together for the event
Built-in promotion designer
Upcoming event countdown
Event ending timer
Order limits
Buy X, Get X promos
Fixed price discounts
Percentage discounts
No permanent changes to products
Offer free shipping during the event
And more!
1 Site
$79
$40
Install on a single server
Most Popular
3 Sites
$237
$100
Dev, Test, and Production!
Unlimited
$399
For professionals who operate
multiple stores
The complete solution for WooCommerce Sales Events!

Amazingly friendly.
This plugin was designed to help you run your Black Friday, Cyber Monday, and other special sales events. All year long.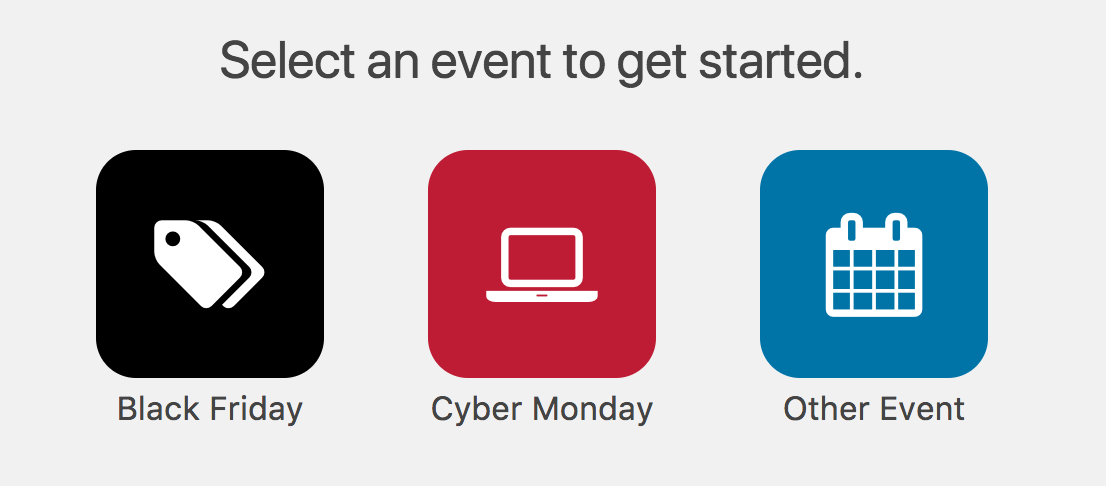 Promotion Types
Choose between % off, fixed amount off, and Buy X, Get X promotions.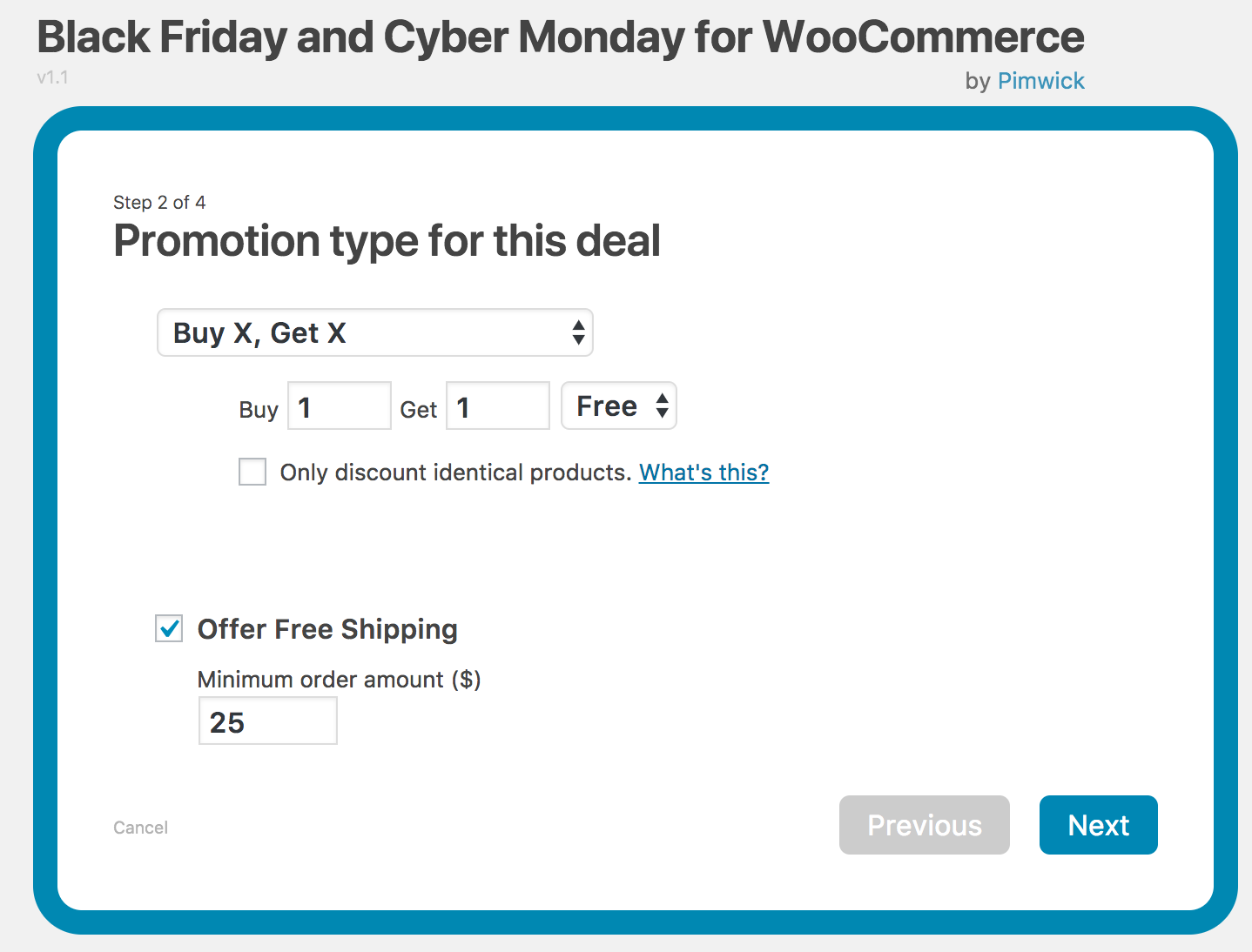 Visible Event Deadlines
Create a sense of urgency and nudge shoppers to purchase.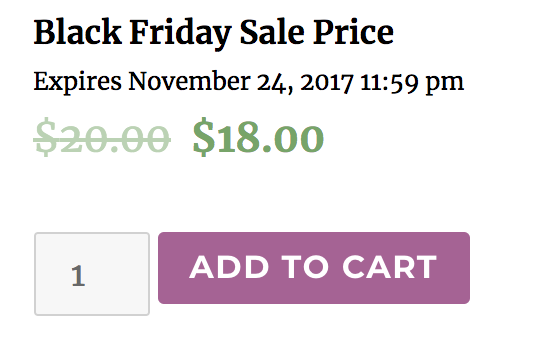 Front Page Promo
Use the full screen promo spot to highlight products in your event.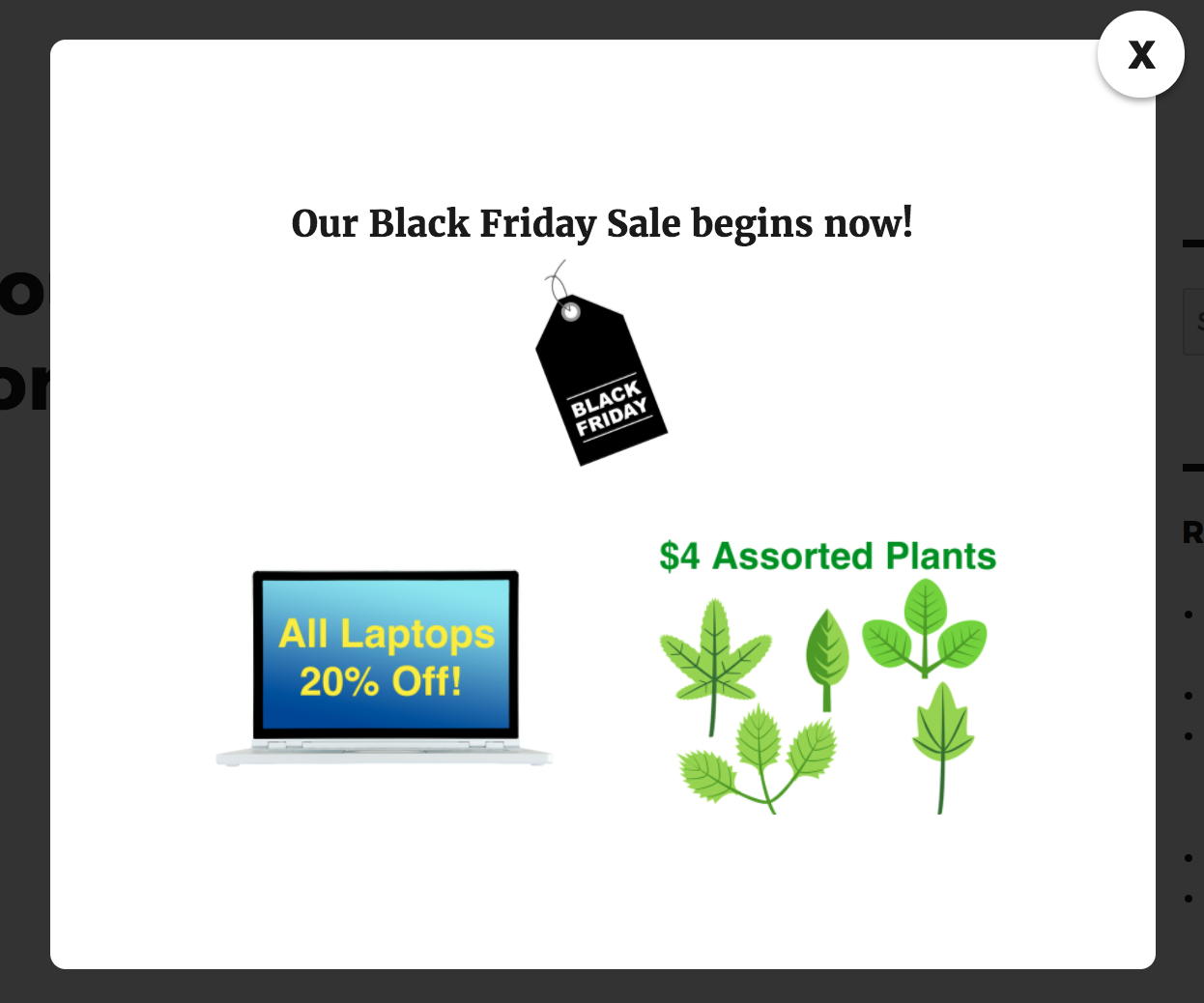 Try before you buy
There is a free version available with limited features. To install it, log into your WordPress Admin area, click on Plugins -> Add New, and search for "Pimwick".
We love creating elegant plugins.
WooCommerce is powerful, flexible, and sometimes really complicated!
Our passion is creating high quality, easy to use plugins that are affordable or free.
Why we created this WooCommerce Sales plugin
We wanted an all-in-one solution for our sales events. Creating sales in WooCommerce requires a lot of manual effort or buying many different plugins that don't talk to each other. This plugin handles it all!
Can this plugin be used for any WooCommerce sales event or is it just for Black Friday and Cyber Monday?
Definitely not! Once we created the Black Friday plugin we realized it will work wonders for other events like Memorial Day sales, Customer Appreciation events, and more!
We are continuing to add new features to this amazing plugin. If you have suggestions we'd love to hear it! Email us@pimwick.com and tell us what you want to see next.
At Pimwick we LOVE making plugins that save people time and are easy to use. Contact us@pimwick.com if you have any questions!
Legendary Customer Support
Sometimes things don't go as planned. When that happens, we stick with you until it's resolved. Your request is not put in a queue, a real person responds quickly! Don't believe us? Email us@pimwick.com and see for yourself!
We know you will love our plugins as much as we do. Satisfaction 100% guaranteed.