Gift Cards are convenient and increase sales organically.
Your WooCommerce store should offer gift cards!
How it works
Purchasing
Similar to Amazon.com gift cards, the customer can specify the amount, recipient, and message when purchasing.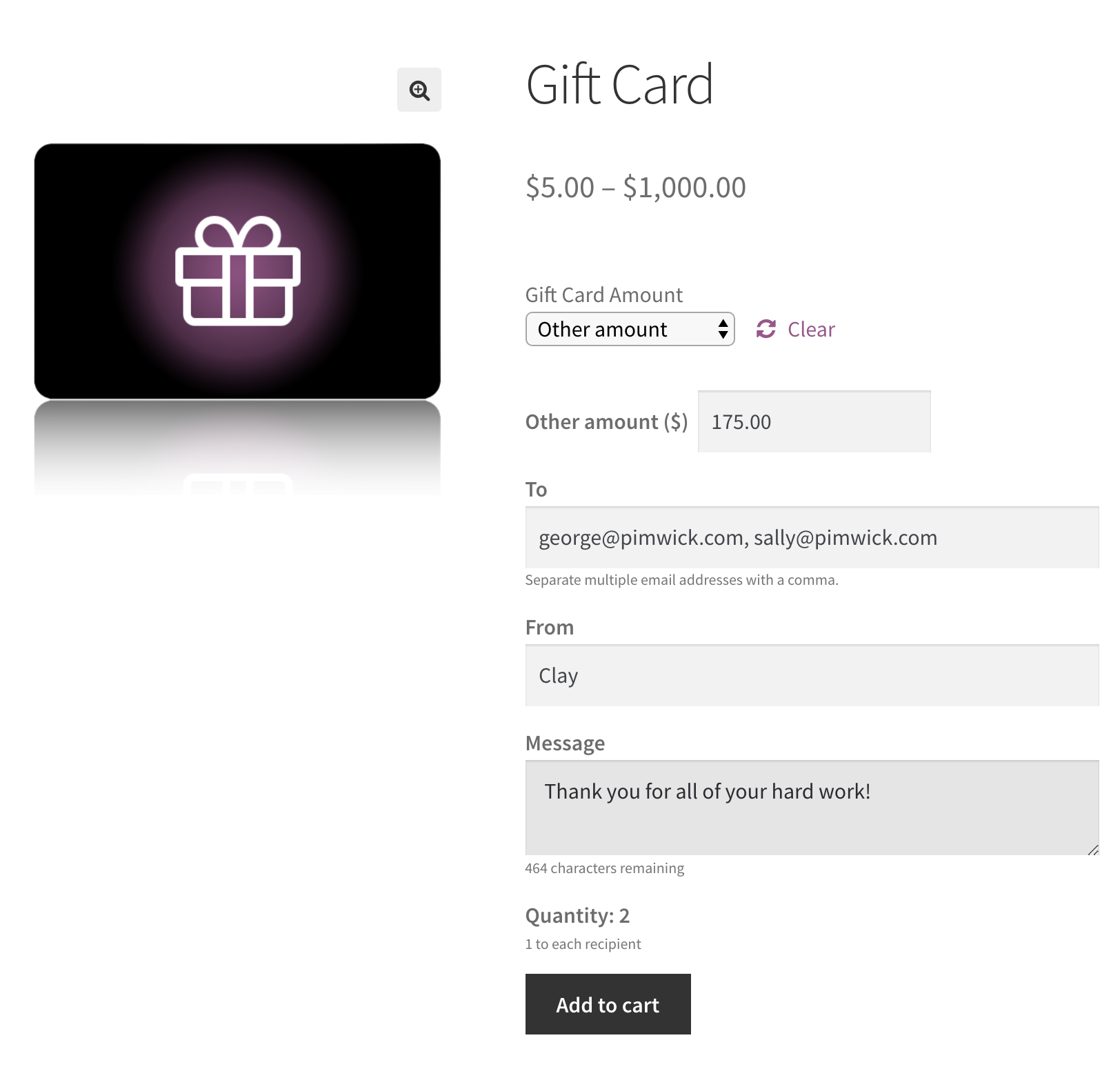 Receiving
WooCommerce email template system for beautiful emails. Click the link directly in the email to add the gift card to the cart automatically!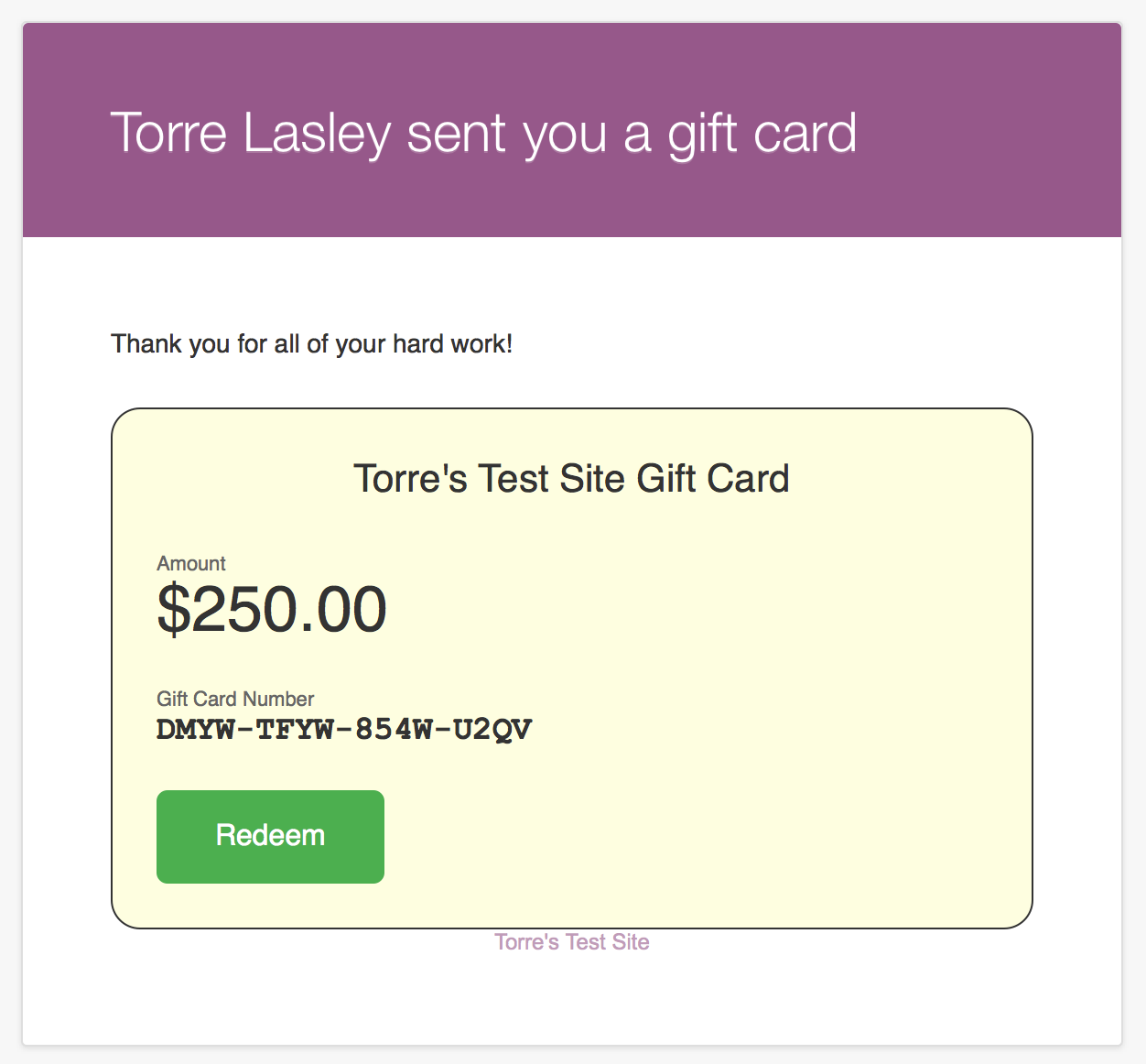 Redeeming
Integrates into your theme to make redeeming a gift card easy for the customer.
Applies the balance after tax, just like cash.
New balance shown on the cart and checkout pages.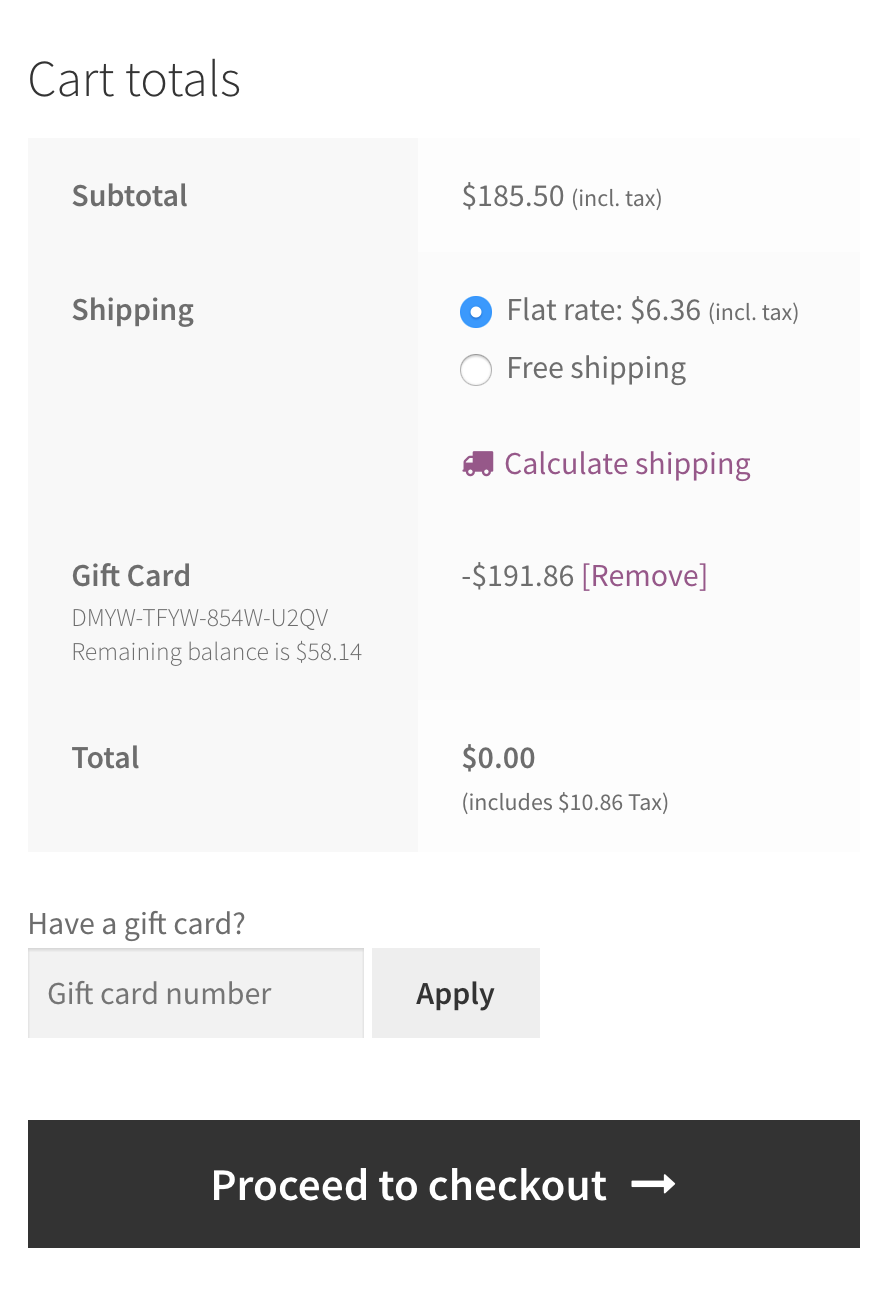 Checking Balance
Your customers can quickly check their gift card balance.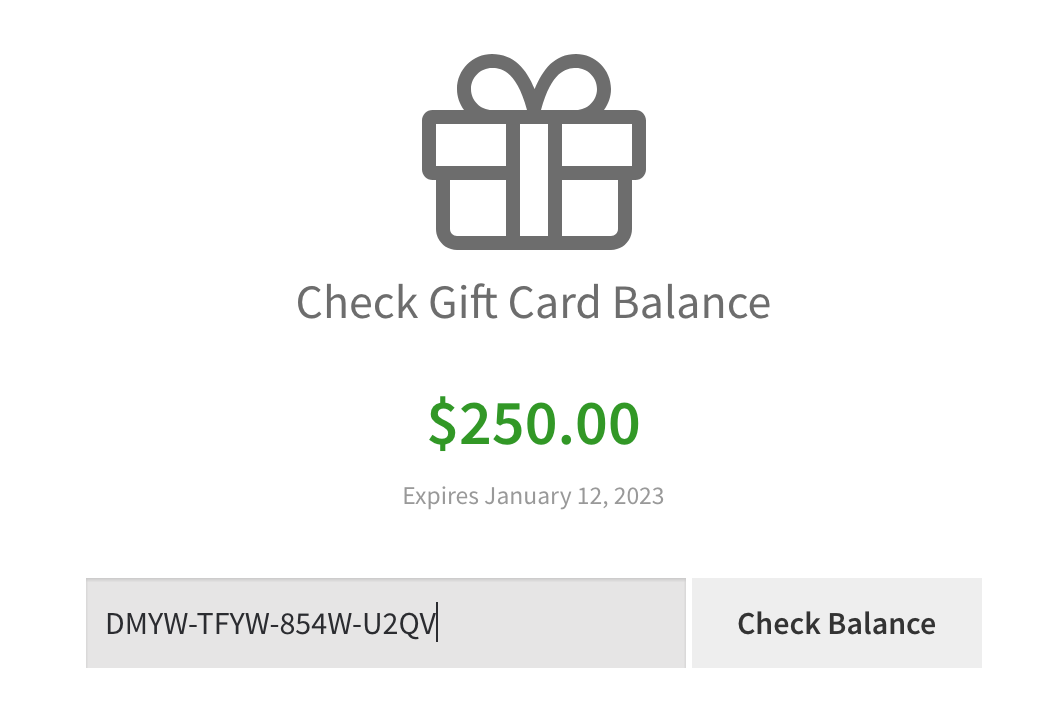 Setup is easy!
One-click creation of the Gift Card product. Easily customized to suite your needs.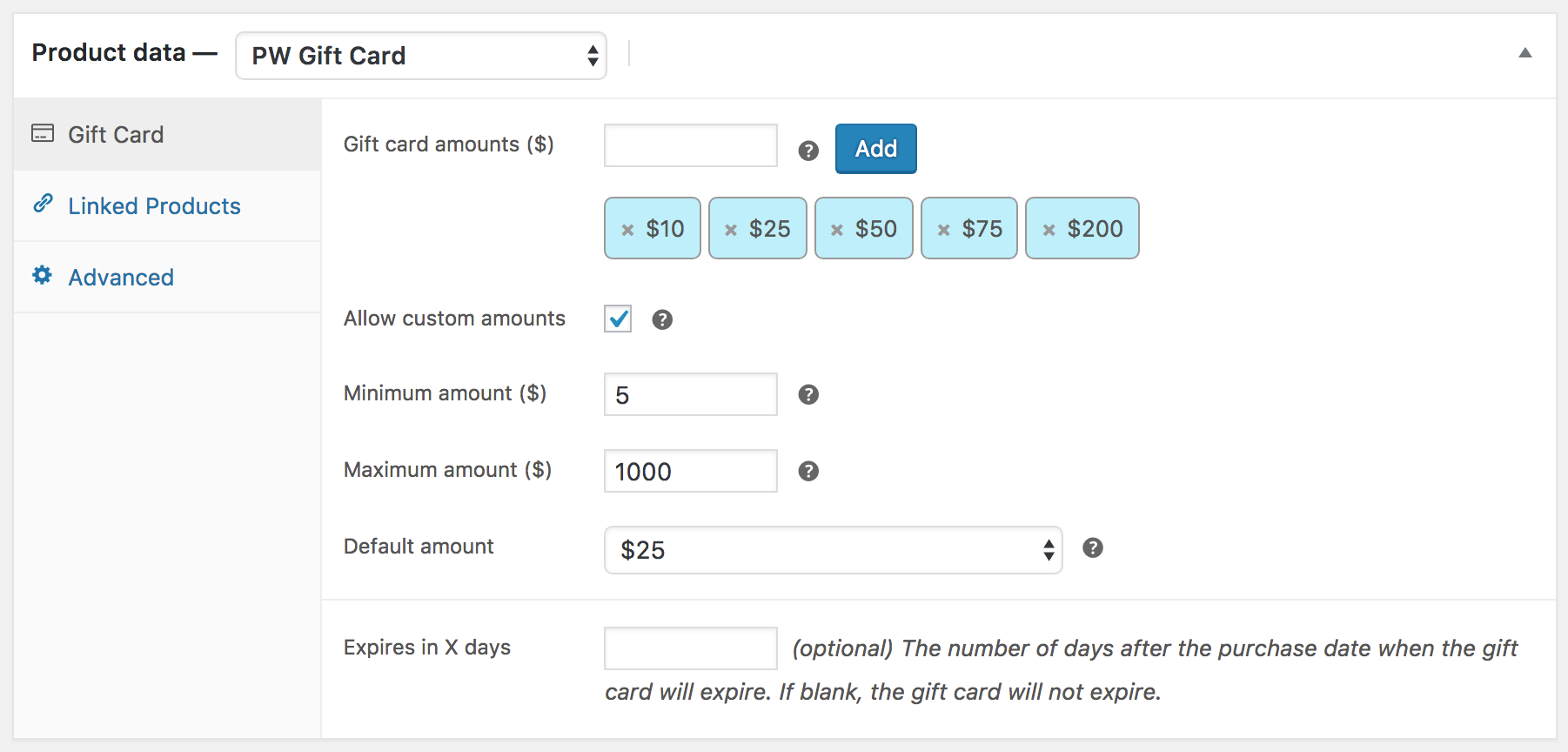 Gift Card Admin
See your gift card liability at a glance. View details about individual cards.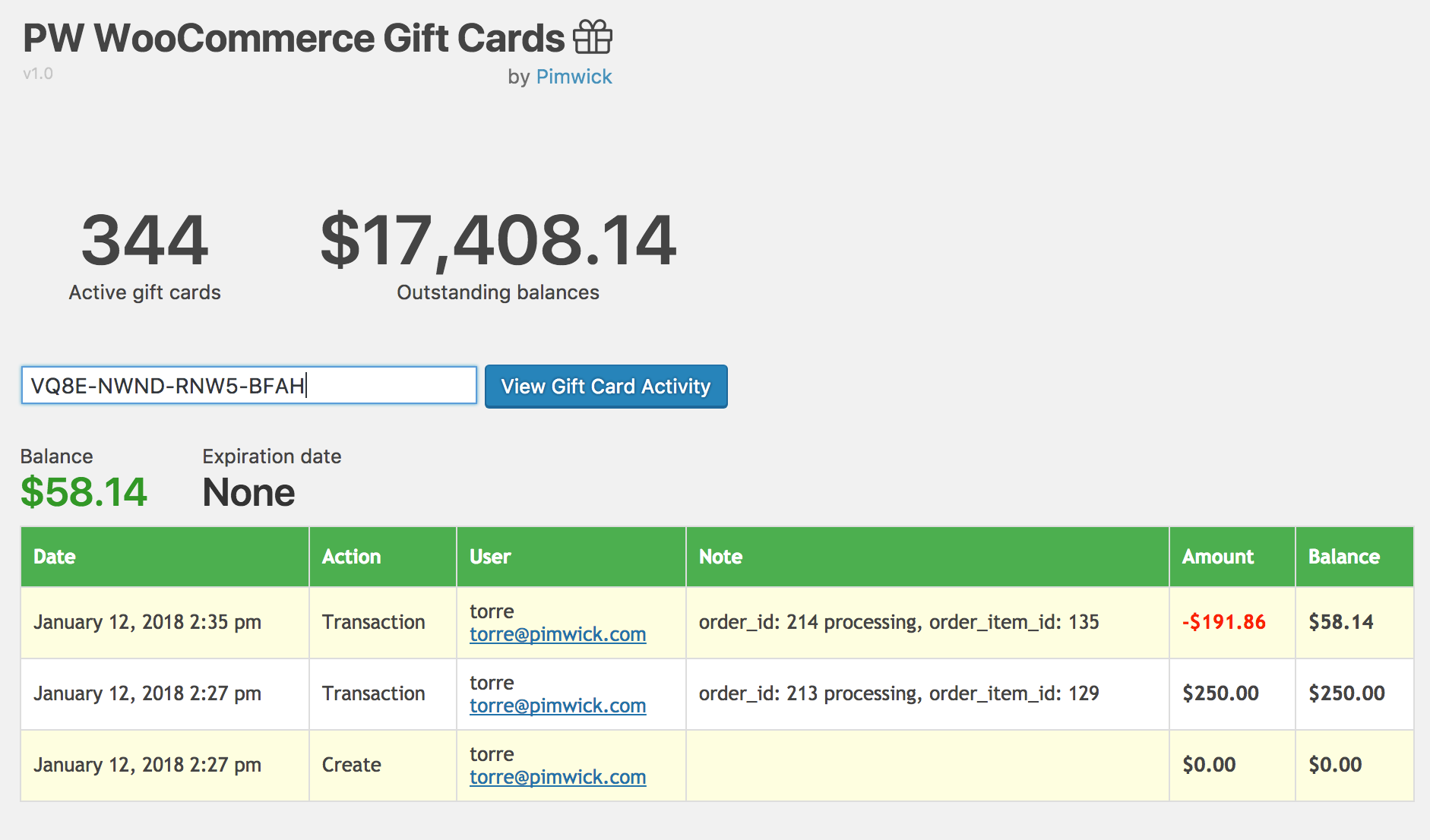 We love creating elegant plugins.
WooCommerce is powerful, flexible, and sometimes really complicated!
Our passion is creating high quality, easy to use plugins that are affordable or free.
Why we created this WooCommerce Gift Cards plugin
We feel that selling gift cards should be painless and is essential for professional store owners. Configuration is complicated with other plugins and we wanted to make it simple.
Can I sell physical gift cards using the WooCommerce Gift Cards plugin?
There is a new version being developed that will allow you to manage physical gift cards. It even has a built-in API that can be used to connect to your gift card vendor system, such as your POS system!
We are continuing to add new features to this amazing plugin. If you have suggestions we'd love to hear it! Email us@pimwick.com and tell us what you want to see next.
At Pimwick we LOVE making plugins that save people time and are easy to use. Contact us@pimwick.com if you have any questions!
Legendary Customer Support
Sometimes things don't go as planned. When that happens, we stick with you until it's resolved. Your request is not put in a queue, a real person responds quickly! Don't believe us? Email us@pimwick.com and see for yourself!
We know you will love our plugins as much as we do. Satisfaction 100% guaranteed.